*Roisin Moore. Photograph: John Mangan
One of the county's most promising sports stars may see her progress impeded by the finances required to compete at the highest level of tennis.
Róisín Moore from Ennis is currently ranked ninth in Ireland for U16s and second in Munster for the same age-group. Just last week, she won the U16 Singles Title in the Connacht Junior Open and prior to that made the semi-finals of the adult Senior South of Ireland Ladies Singles, Doubles and Mixed Doubles all of which are premier competitions where she faced off with Fed Cup Player, Aoife O'Neill and took her to three sets.
To date, the sixteen year old has contested 69 finals, winning 47 but it is the 22 outings in which she fell short that have improved her the most. "I like to win but obviously losing is a big part of it and you learn more when you lose. It's important to lose because sometimes when you win you don't think about what you need to work on for the next matches, when you lose you know there is a reason why you lost. When you break it down, you figure out what needs to improve for you to go forward and do better in the future".
For the past three years, Róisín has won the Limerick Senior Open becoming the youngest victor of the premier category at the age of fourteen, taking on older competitors was an experience she relished. "They play so different to junior players, junior tennis is much faster and there is a lot more power whereas in senior they have a lot more variety so it takes getting used to but it's nice to play different players and grades".
Each June as Wimbledon hits television screens, the rackets come out in various locations across Ireland but noticeable year on year is this country's absence in Major tournaments. Limerick's Conor Niland was in the main draw of SW19 back in 2011, before that Matt Doyle in 1984 and Sean Sorensen in 1980 were the last Irish connections. Nineteen year old Georgia Drummy won her maiden title in Amarante, Portugal in June is hopeful of climbing the ranks, however Roisin outlined why she felt Ireland is struggling to make inroads on the courts.
"We need better training facilities because of a lot of the good Irish players move abroad and they go to a training centre which are extremely expensive and they drop out of school and do their schooling there. There's none of those available in Ireland only DCU and even at that, they produce good players but they are never the best, when they compete in European Tournaments they never do well in them, the standard is so much higher".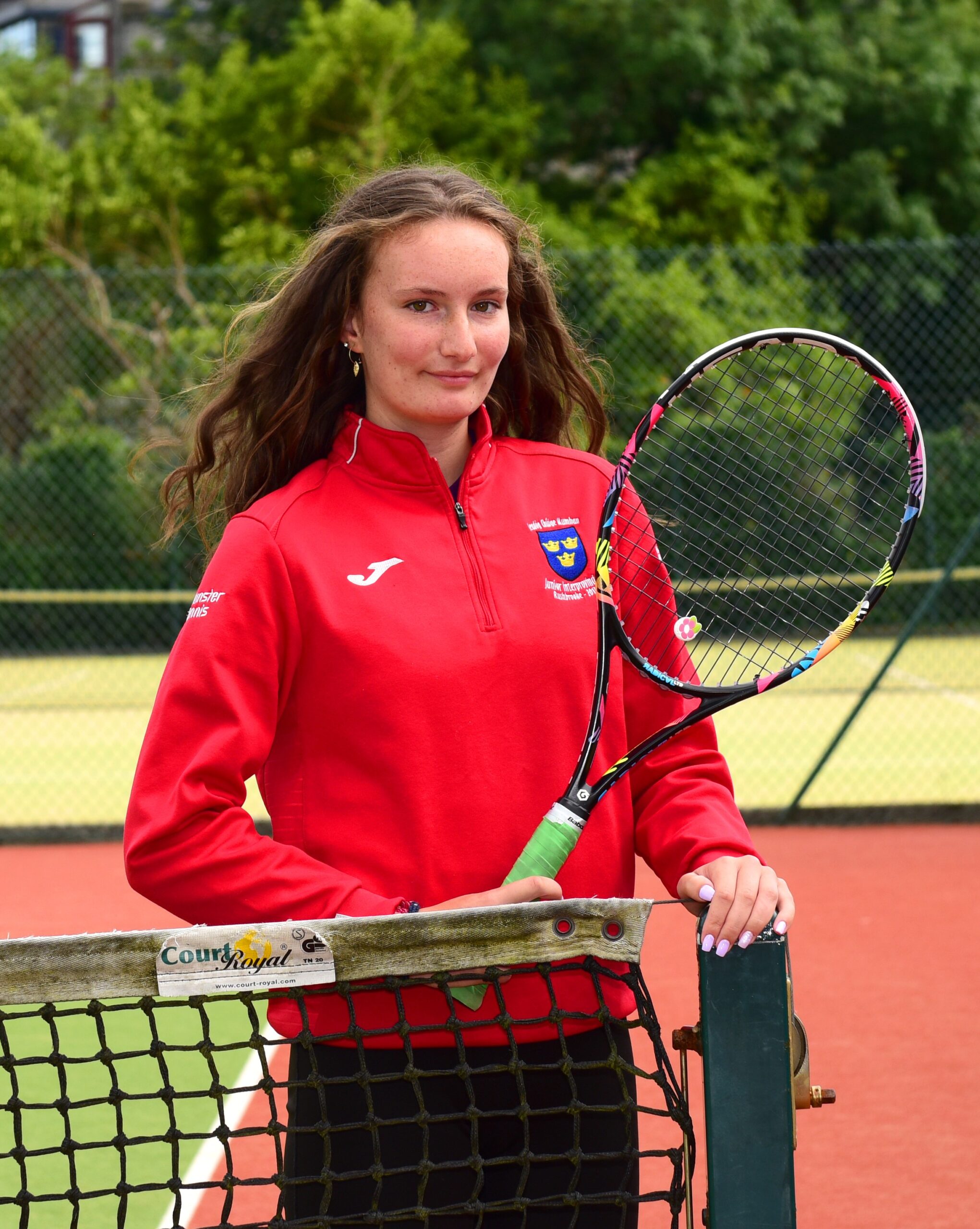 As no girls her age play tennis in Ennis, she trains alongside men when in Clare while also being a member of Limerick Lawn, Naas and Glenageary where more girls are present. The Colaiste Muire student would spend between sixteen to twenty hours on tennis each week with two weekly half hour one on one sessions done at Hustle Fitness, time with friends is surrendered for the hours devoted to the sport, "It's worth it when you win".
Her time is not the only sacrifice as either of her parents Brian or Marie transport her to and from events. "The facilities really aren't here in Clare or Munster, indoor training facilities with performance squads. For her to train, the Munster Performance Squad is in Cork in Rushmore, it's a five hour round trip for a two to three hour session, that's your whole day gone. The people making it in the sport are going to Dublin and getting involved in Tennis Ireland," Brian commented.
Of the prospect of competing in Majors, Róisín revealed, "I'd like to but I'd also like to excel academically". In September she will start fifth year and at the minute, pharmacy or primary school teaching are her main targets post Leaving Certificate. "Whenever I go to study I do it much faster because I'm more focused, I don't have that much time to study so when I do I really focus on it".
"She has a talent which is standing to her and a quiet drive," Brian remarked but a hurdle in getting to the next level for the Knockanean NS past pupil is finance. "The only one thing that could make a difference is a bit of sponsorship to get more advanced coaching, for the level she is at it's a level three coach that's needed, on average in Dublin it's €100 an hour and you have to get her there".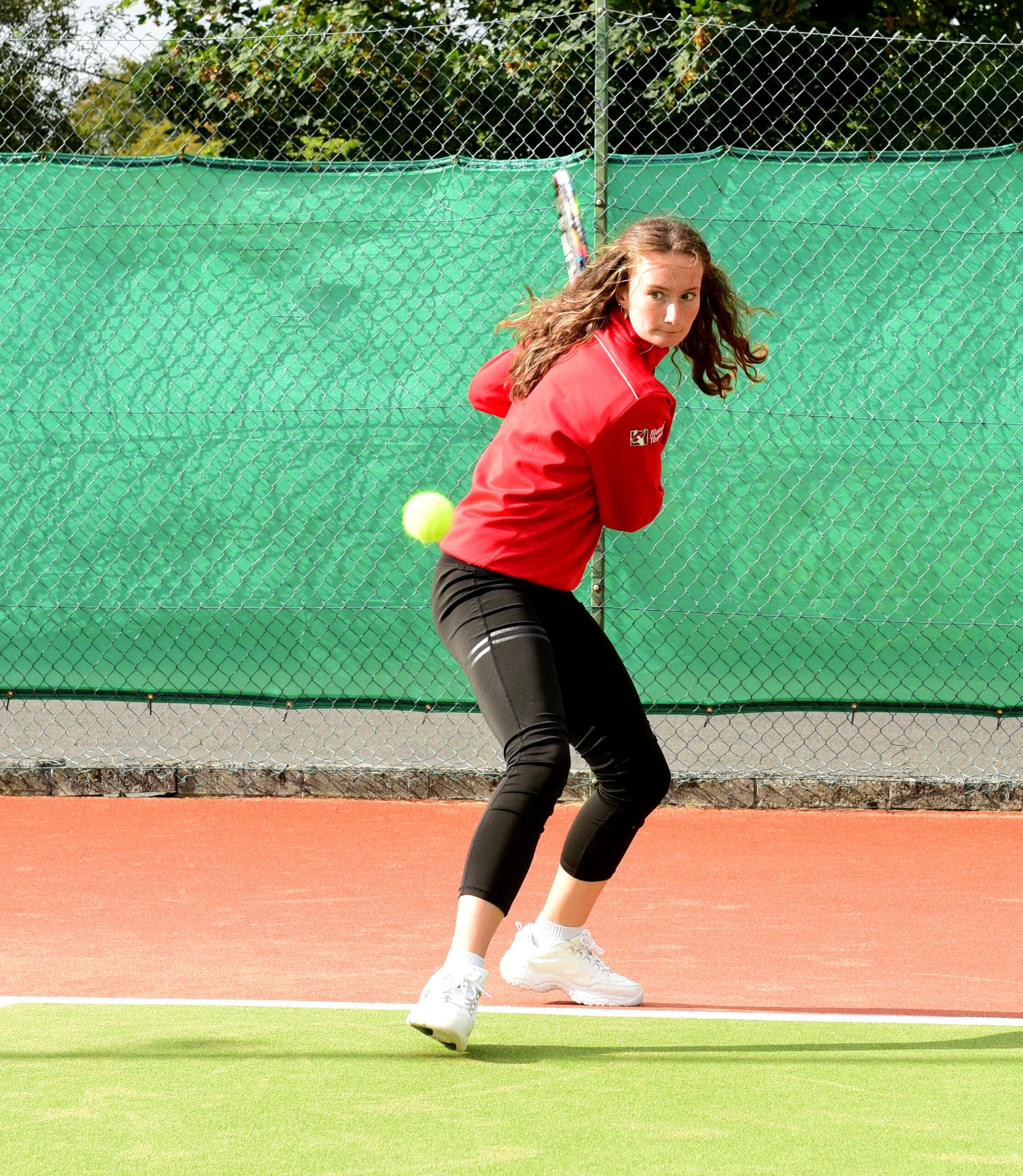 A scholarship abroad would assist in securing better coaching but does not include a third level qualification which she is determined to get. "In fairness to Róisín she is really isolated here, to have done so well with limited resource, to get the coaching that she requires at a performance level means a commute of two and a half to three hours for a one hour lesson, it adds up. You can't get back those hours in the car". He added, "I hate to say it but it's still a very elitist sport and that's one of the barriers that I don't believe needs to be there, that's what's happening in Clare, Limerick and Munster, if you have money you will get on". The aforementioned Niland recently said, "It's too difficult to stay in Ireland and make it in tennis."
Not alone is she clocking up aces on the tennis court, Róisín has recently returned from Madrid as part of a training camp done with the Irish U19 volleyball squad. She is keen to continue playing both sports for as long as possible.
Over the summer holidays her focus is on the U18 intervals and the FitzWilliam "it's kind of like the Wimbledon of Ireland and I'd really like to do as well as I can in that". Though the ball may be in Róisín's court with regards to the short-term, her long-term progress appears that it will be decided by location and finance, one would hope such factors do not result in players with a talent deciding to call game, set and match.