*Doireann Ní Ghríofa. Photograph: Clare Keogh.
Clare's Doireann Ní Ghríofa's prose debut continues to earn rapturous applause.
A proud native of Kilnamona, Doireann's book 'A Ghost in the Throat' was named as the An Post Irish Book of the Year 2020.
She was nominated alongside thirteen other category winners from the Book Awards but was announced as the winner by Miriam O'Callaghan last week. The thirty nine year old fended off Graham Norton, Donal Ryan and Louise O'Neill to scoop the respected honour.
Ní Ghríofa said she was "overjoyed with this spectacular award" as she paid tribute to all readers. "A Ghost in the Throat is a telling of my story, but it also tells the story of Eibhlín Dubh Ní Chonaill".
Described by publisher Tramp Press as "a true original" that is a "fluid hybrid of essay and autofiction," A Ghost in The Throat weaves together two complementary stories, that of the narrator's own experience with pregnancy and motherhood and the life of 18th-century poet Eibhlín Dubh Ní Chonaill. The book was also recently named as Foyles Bookshops non-fiction book of the year and Ireland's oldest bookstore Hodges Figgis named it their Irish book of the year.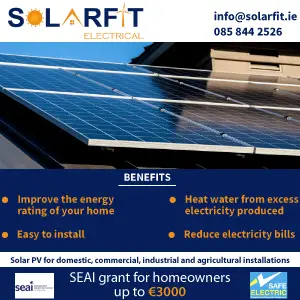 Doireann had been more known for her poetry work both in the Irish and English language prior to the release of what has been hailed "a stunning" prose debut. She has won several awards for her poetry including the Rooney Prize for Irish Literature in 2016 which is awarded to young writers whose body of work is deemed to show exceptional promise.