*Photograph: John Mangan
Co Clare has recorded 35 new cases of COVID-19 while 2,371 new cases and 52 additional deaths have been notified to health authorities.
Within the past 14 days, 1,086 persons have been diagnosed with COVID-19 in Co Clare. The latest daily figures have stated there were 35 new cases in the county.
Clare's 14 day incidence rate per 100k of the population has dropped below 1000 for the first time since January 7th. The figure for the county now stands at 914.0 and is below the national rate of 1017.1.
Across the country, there are 2,371 new cases of the virus. 757 are in Dublin, 237 in Cork, 154 in Waterford, 123 in Wexford, 114 in Louth, and the remaining 986 cases are spread across all other counties. The Health Protection Surveillance Centre has de-notified 14 previously confirmed cases.
An additional 52 deaths relating to Coronavirus have been recorded in the Republic of Ireland, all but two occurred this month. The median age of those who died is 82 years and the age range is 39-99 years.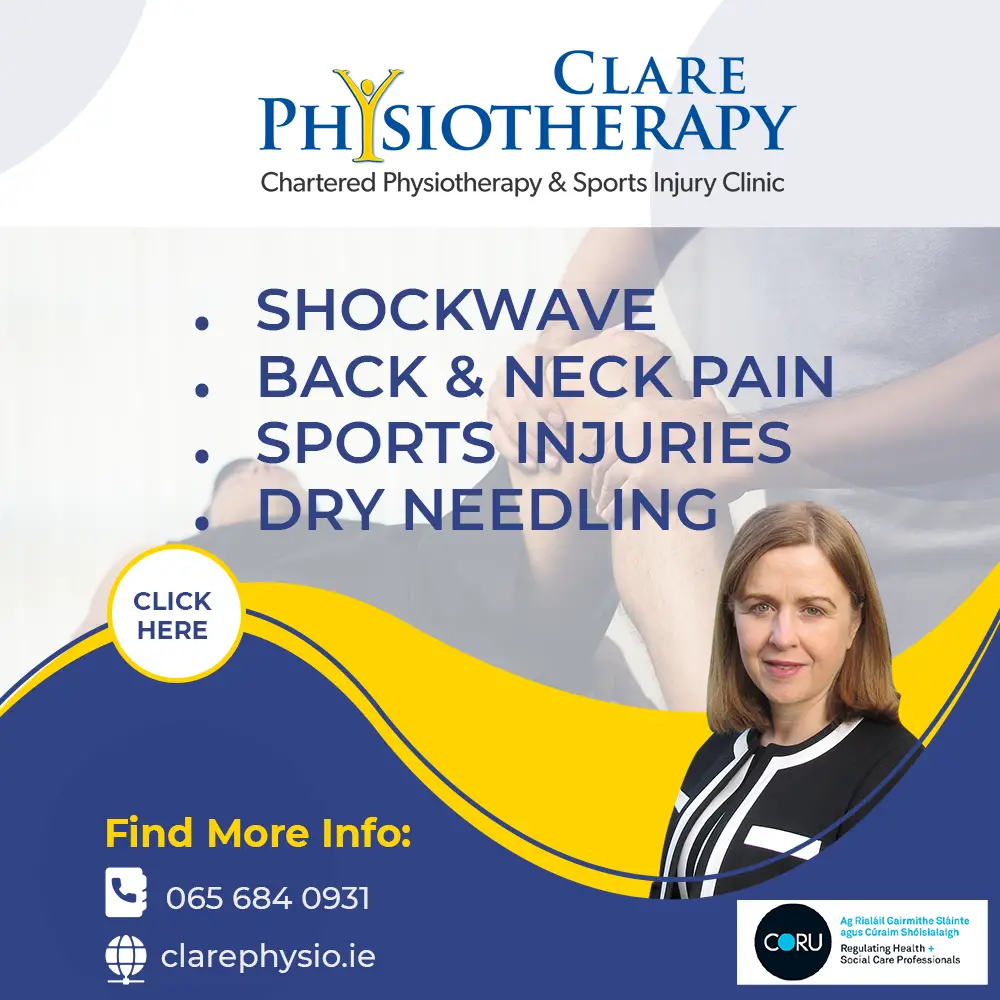 Hospital data from 2pm on Friday indicated that there were 219 individuals in critical care among the 1,931 in hospital. Over the past 24 hours, 78 persons were hospitalised.
Speaking on Friday, Dr Tony Holohan outlined, "We know that the ongoing restrictions are very challenging for people but, through the hard work and sacrifice of the vast majority of people, we are starting to see the first signs of a lower prevalence of the disease in the population. Strictly adhering to the public health measures is the key to making real progress in terms of flattening the curve and lowering the current trends in our hospitals and ICUs".
He continued, "The 'COVID-19 find-test-trace-isolate' process is vital to our efforts. Our data is telling us that for a third of people, it's 4 days or more from the time they first experience symptoms of COVID-19 to the time they get tested. We all need to contact our GP as soon as symptoms occur, so we can trace our contacts and prevent further infections".
Also on Friday, British Prime Minister, Boris Johnson warned that the new Coronavirus variant found in the UK 'may be more deadly' based on early evidence.