Co Clare accounts for 6 of the 217 new cases of COVID-19 announced by the Department of Health on Tuesday evening.
In what is the largest daily increase of cases across the country since May 14th, Co Clare has had six more residents test positive for COVID-19. A total of 471 persons in the county have been diagnosed with the virus over the past six months.
Nationally, an extra 217 cases have been recorded. They are located in Dublin (103), Kildare (25), Limerick (17), Tipperary (17), Waterford (7), Wicklow (7), Clare (6), Louth (5) with the remaining 30 cases attributed to Carlow, Cavan, Cork, Donegal, Galway, Kilkenny, Meath, Monaghan, Offaly, Roscommon, Westmeath and Wexford.
Community transmission is the cause for 19 of the 217 cases, the Department of Health have stated. 51 percent are associated with outbreaks or close contact with a confirmed case.
Galway 515 (0)
Clare 465 (+2)
Kilkenny 400 (0)
Laois 384 (+1)
Roscommon 363 (+1)
Kerry 329 (+1)
Longford 300 (+4)
Wexford 294 (0)
Carlow 246 (0)
Waterford 189 (0)
Sligo 157 (0)
Leitrim 85 (0)#Covid_19 no additional cases in 15/26 counties as per Sunday's figures.

— Páraic McMahon (@thepmanofficial) September 1, 2020
With no further deaths recorded, it now marks the longest stretch in the country since mid-March without personnel dying as a result of COVID-19.
"While the number of cases today is the highest daily reported figure since May, the five day moving average remains relatively stable at 115 cases per day," Acting Chief Medical Officer, Dr Ronan Glynn commented.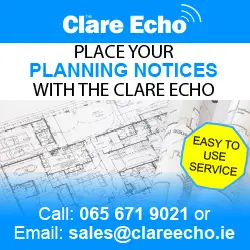 "However, this is still a substantial number of cases and I urge everyone to double down on their efforts now – wash hands regularly, physically distance from others, wear face coverings where appropriate, avoid crowded areas, know the symptoms, isolate and contact your GP if you have any concerns. Please continue to reduce your social contacts so that the virus does not get the opportunity to spread further," Dr Glynn added.