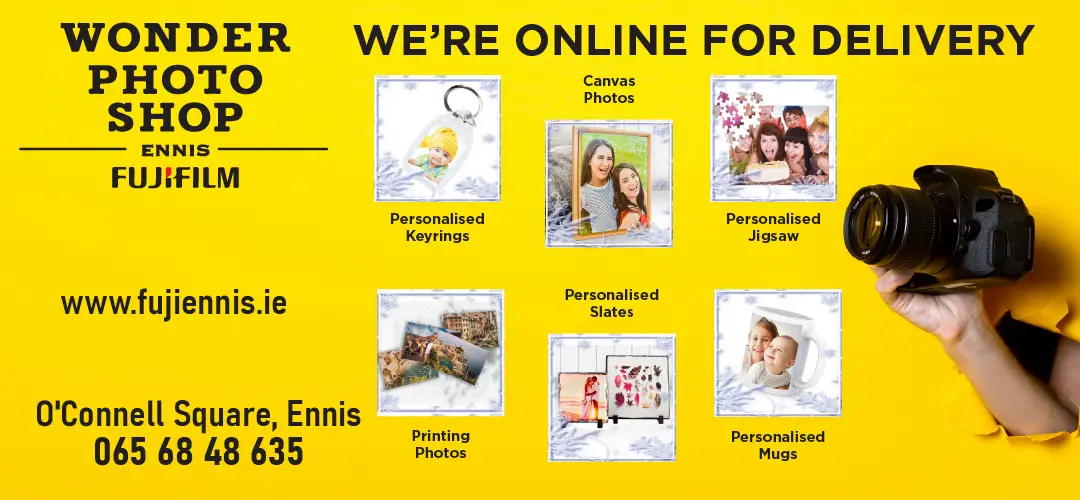 *Photograph: John Mangan
There are 6,888 new cases of COVID-19 in the Republic of Ireland, 208 are which in Co Clare.
Having recorded a slight dip on Saturday, the figures released on Sunday show an increase in numbers of confirmed cases. 2,088 cases are in Dublin, 862 in Cork, 469 in Limerick, 405 in Wexford, 320 in Waterford and the remaining 2,744 cases are spread across all other counties including the 208 in Clare.
Clare's 14 day incidence rate per 100k of the population continues to rise. The figure is now 1357.5 which is once again the highest it has been throughout the course of the pandemic. The national cumulative rate is 1291.2.
An additional eight deaths related to Coronavirus have been notified to the Health Protection Surveillance Centre (HPSC).
Data from 2pm on Sunday detailed that 125 persons were in critical care as a result of the virus, 1,327 individuals are being treated for the virus in Irish hospitals. A total of 100 hospitalisations were recorded over the past 24 hours.
Increasing pressure is building on the health system, Chief Executive of the HSE, Paul Reid outlined. "Our health system is under increasing strain. The best support we can all now give, is to avoid getting sick with Covid. This will help to get us out the other side of this".
Chief Clinical Officer with the HSE, Dr Colm Henry stated on Sunday, "Patients sick today in hospitals + ICUs contracted COVID-19 up to two weeks ago. Patients who will be sick in (the) next two weeks have already caught the virus. There is nothing we can do to change this. We can prevent further illness by staying at home".