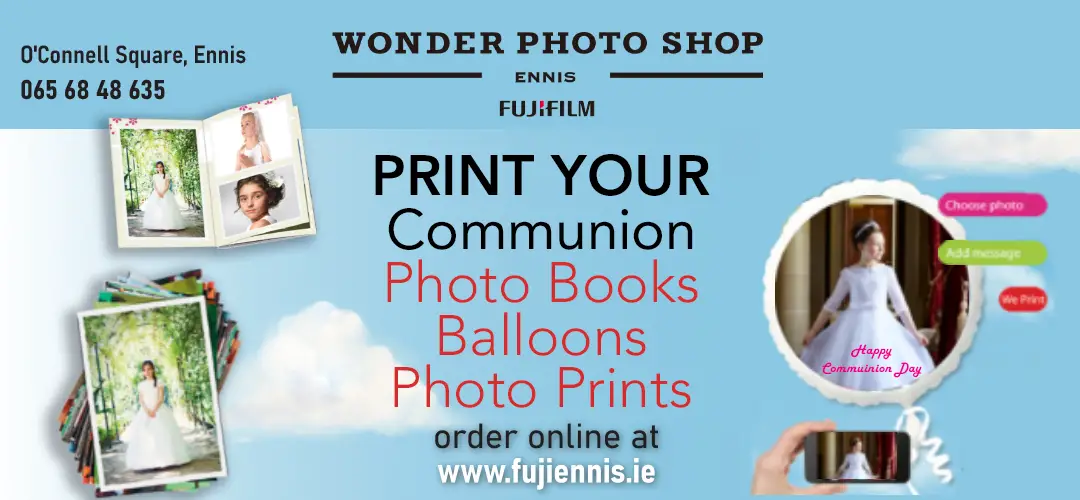 *Photograph: Arthur Ellis
Chairperson of Shannon Group, Rose Hynes is said to be seeking a further extension to her tenure, correspondence issued to the Taoiseach has outlined.
Ms Hynes received an additional one year extension in the post last year by then Minister for Transport, Shane Ross (IND). Her contract is due to expire next month with political figures calling for the North Clare woman to step aside.
A Department of Transport spokesperson told The Clare Echo that no request for a further extension has been sent by Ms Hynes as of yet. "The Department has not received a request from the Chair for an extension to the term of this appointment beyond this date".
Clare Senator, Timmy Dooley (FF) has said he was "deeply concerned" that Ms Hynes was considering staying on as Chairperson of Shannon Group. "I am deeply concerned at the response I received from the Chairperson at a recent meeting with Oireachtas members when it emerged that she was likely to seek a further extension of her role. She did not deny that she had sought a further extension of her tenure," he stated.
Senator Dooley has this week written to the Taoiseach Micheál Martin (FF), Minister for Transport Eamon Ryan (GP) and Minister for Public Expenditure and Reform Michael McGrath (FF) stressing the need for a change in leadership. "I ask that the Government embark immediately on a process of finding a suitably qualified new candidate to Chair the Group," he said in the correspondence.
He believed that Shannon Airport was in "urgent need" of a new approach and vision, "this cannot come without a leadership change at the top and it seems to me the time for that is now". Dooley flagged that Hynes has been on the Board since its separation from the DAA in 2013 and claimed she was "the architect and main driver of the separation project. In my view it is inconceivable that the current tenure would be extended".
Recent departures of Andrew Murphy and Niall O'Callaghan as Managing Directors of Shannon Airport and Shannon Heritage were called "hasty" by the Mountshannon native. "It is clear the chairperson has lost the confidence of many of the stakeholders as well as those who held senior positions in the Shannon Airport Group".
Shannon must get "its house in order" before the national aviation environment recovers, Senator Dooley maintained. The looming closure of Shannon Heritage sites in the Mid-West next month was coined "a fatalistic mistake that will further undermine the capacity to recover when the pandemic passes".